Today, in some countries around the world, the proportion of agriculture and animal husbandry in the national economy is still very large. Therefore, how to promote the development of agriculture and animal husbandry enterprises is also a topic to be explored! For example, how to effectively deal with crop waste, hay, straw and other issues, in fact, most of the equipment of agricultural and pastoral enterprises may still stay at the primary level, resulting in low production and processing efficiency, directly affecting the development of agriculture and animal husbandry.
In order to help these agricultural and animal husbandry enterprises to develop better, Nantong Jiabao designed and upgraded the new horizontal compression bagging machine JPW-KT200A based on its own standard compression bagging machine and combine it with the actual needs of customers. The package speed wins the customer's recognition and affirmation, greatly improving the production and processing efficiency of the agricultural and livestock enterprises!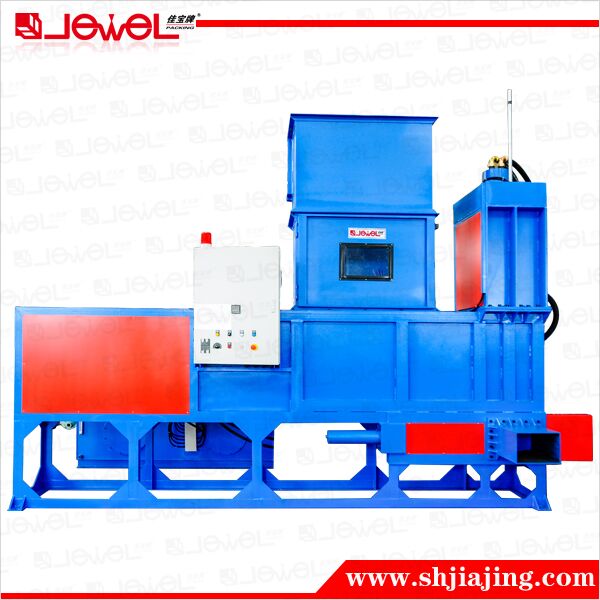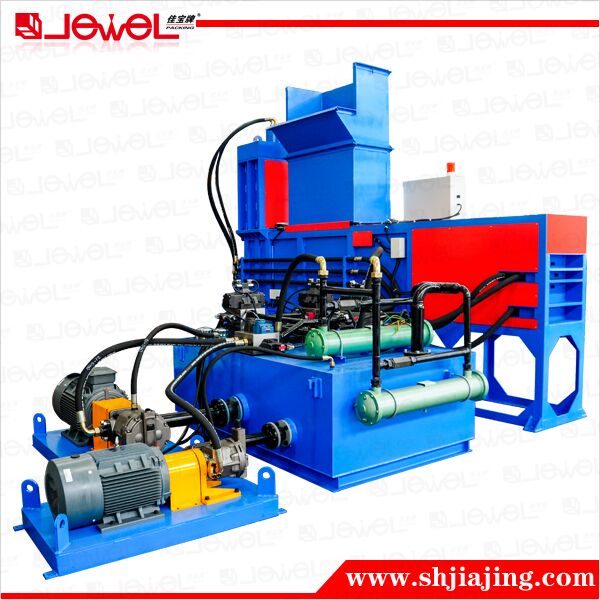 This model is suitable for the compression of grass, wood chips, rice husks, cottonseed hulls, peanut shells, fiber, crushed straw, green storage and other scattered materials that cannot be bundled. The compression and bagging are completed at one time, which is convenient for storage and reduces transportation costs. The compressed object is easy to take out and can be used for environmentally-friendly building materials, farmland fertilizer, mushroom cultivation and the like.
* The biggest feature of the bagging machine is that the compression speed is fast, the bale out speed can reach 120 bales / hour, which is equivalent to 1 bale / 30 seconds, and the efficiency is very high;

*The hopper includes automatic level switch and conveyor line linkage;

*Design the compression chamber according to the customer's material compression ratio requirements;

*Water cooling system can be installed; (cooling hydraulic oil )

*Can be added to the weighing system, weighing and compression simultaneously, does not affect the speed of the machine, and also can be equipped with a fully automatic bag making machine;
Nantong Jiabao once again helped the agricultural and livestock enterprises to develop a road of benefiting farmers and enterprises, and it was also the actual practice of the green development concept.
Nantong Jiabao has been serving all walks of life with practical actions. We are constantly developing and innovating, and only provide customers with more suitable professional packaging equipment!